MY STORY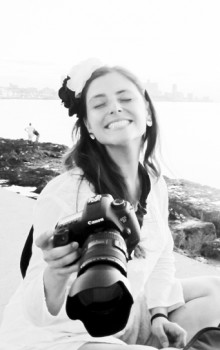 MARIA DELGADO
PHOTOGRAPHER
Influenced by the body and notions of the French Romanticism movement, my beliefs in life are attributed to the exploration of the different levels of emotionality we experience as humans and when we interact with the world and one and other.

A love lover that found through photography the way to express feelings and emotions.
I create beautiful images and document stories engaging fine art, domestic portraiture, editorial and wedding photography that evoke romanticism and take the viewers through a journey where love is the engine.

EXHIBITIONS
SELF-CONFESSION (September 2013)
Interlude at CATC School
Sydney, Australia
EVENTS
CREATIVE MORNINGS (2019)
Global Simetry
Bogotá, Colombia

LOUIS VUITON, BOGOTÁ STORE OPENING (2019)
Bogotá, Colombia

REINVENT YOUR CAREER EXPO (2013)
Sydney, Australia

ADMA GLOBAL FORUM (2013)
Sydney, Australia

MUSEUM OF CONTEMPORARY ART (2013)
School Learning Programs
String Theory Opening Weekend
Sydney, Australia

THE GREAT TRIBAL CHASE (2013)
Charity Event
Sydney, Australia

WORK
MARIA DELGADO PHOTOGRAHY (SINCE 2013)
Bogotá, Colombia

THE CORNER STUDIO (2013)
Photo-assistant and 2nd photographer
Sydney, Australia
I guarantee an amazing experience full of: